Canadian Tulip Festival Concert Series
Ottawa Tulip Festival features The Trews, Trooper, Xavier Rudd, Stephen Fearing, Pilate, Rise Ashen, Oh Susanna, The Dears and lots more! Read

Cisco Systems Bluesfest 2005 - Ottawa
Cisco Systems Bluesfest 2005 Presents Stellar Lineup Read

Billy Corgan: Smashing Pumpkins to reunite?
Billy Corgan bares his soul in a full-page ad in today's Chicago Tribune Read

Canadian Tulip Festival Concert Series
Ottawa Tulip Festival features Tea Party, David Wilcox, Ron Sexsmith, Sarah Harmer and many more! Read


• Ottawa Tulip Festival features The Guess Who, Kathleen Edwards, Tom Cochrane, Chantal Kreviazuk and lots more! •
Canadian Tulip Festival Concert Series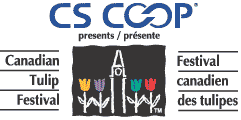 2003 Canadian Tulip Festival Concerts
This year's Tulip Festival features a stellar lineup of Canadian music as always. Veteran acts such as Tom Cochrane, The Guess Who and Big Sugar are complemented by indie rockers and up-and-comers like Kathleen Edwards, Royal City, The Trews... the list goes on. Not to mention a selection of French-Canadian acts for a little linguistic diversity.
WIN! WIN! WIN!
Check out the full concert schedule below. Links open in a new window so just close the window to return to this page.

Friday, May 9, 2003 - Tulipmania Concert
8:00 p.m.
Andy Stochansky
http://www.andystochansky.com/
Stochansky's charming stage presence and tender lyrics have helped firmly establish him as one of Canada's foremost singer songwriters. His latest album Five Star Hotel is a near perfect pop record. Andy is one of Canada's fastest rising stars so come out early and enjoy the sweet sounds of Andy Stochansky.
9:30 p.m.
The Guess Who
http://www.theguesswho.ca
Guess Who's coming back thru Ottawa?
In 1962, The Guess Who were experimenting with the sounds of freedom, psychedelic and garage rock - they were the band that became Canada's first international rock music superstars. Today, Randy Bachman, Burton Cummings, Garry Peterson, along with previous band members Donnie McDougall and Bill Wallace have reunited to demonstrate the unmistakable musicianship of The Guess Who. They released a 2-CD set titled The Guess Who: Running Back Thru Canada, a fresh approach not only to the band's own hits ("American Woman", "No Sugar Tonight/New Mother Nature", "These Eyes", and "Laughing" amongst others), but also to BTO classics "Takin' Care of Business", "Lookin' Out for #1" and "Let it Ride".
---

Saturday, May 10, 2003
8:00 p.m.
Damhnait Doyle
http://www.dav-net.com/
| | |
| --- | --- |
| | Newfoundland singer-songwriter Damhnait Doyle's third album Davnet (the phonetic pronunciation of her name) is a strong representation of her vast influences including Steve Earle, Emmylou Harris, Leonard Cohen and Joni Mitchell. This frequent East Coast Music Award winner's album goes from the catchy pop of "Another California Song" to tender love songs like "Afterglow". Her rich voice and enchanting songwriting make her an exciting addition to the 2003 Tulip Festival Line-up. |
9:30 p.m.
Tom Cochrane
http://www.tomcochrane.com
For three decades Tom Cochrane has laid a definitive legacy of Canadian Music. From his early days with Red Rider, to the solo albums that brought us the likes of "Life is a Highway," Tom Cochrane's musical craftsmanship has shone through. Reunited with Red Rider, Cochrane appears at the 2003 Canadian Tulip Festival on the heels of a greatest hits package called Trapeze and a single, "Just Like Ali" that chronicles his father's bout with Parkinson's disease.
---

Sunday, May 11, 2003
1:30 p.m.
Yousuf and Malak Karsh Awards Ceremony
http://ottawa.ca/whats_new/karsh_award/index_en.shtml
2:30 p.m.

Ottawa Symphony Orchestra (OSO)
http://www.ottawasymphony.com/
Mother's Day Concert

Treat your mother to something special that the whole family can enjoy! Join us for the Canadian Tulip Festival's Mother's Day celebration with the Ottawa Symphony Orchestra. Under the direction of David Currie, the OSO will perform a lively program of symphonic music, , including works by Mozart, Tchaïkovsky, Dvorák, Copland and John Williams, on the CS CO-OP Main Stage in Major's Hill Park on Sunday, May 11 at 2:30 p.m. The concert is sponsored by the R.A. Beamish Foundation, Canada Post, and the World Exchange Plaza Arts Endowment Fund.

As Ottawa's only full-size orchestra, each season the OSO offers a subscription series of five concerts in the National Arts Centre and provides important outreach programs in the community.

In case of inclement weather, the performance will be at 3 p.m. at the National Gallery of Canada. Admission to the National Gallery is free.
8 p.m.
Deux Saisons (prix Trille Or de révélation de l¹année)
http://www.c-show.ca/deux_saisons.html
Somewhere between La Bottine Souriante and Les Colocs, Deux Saison's interactive high-energy performance recently won them a Trille Or for Best New Artist at the Franco-Ontarian Song and Music Awards. Come along and enjoy their "big time kitchen party"!
Presented in co-operation with l'Association des professionnels de la chanson et de la musique (APCM).

9:30 p.m.
La Chicane
http://www.lachicane.com
Releasing their third album this spring, La Chicane will debut many of their exciting new songs for fans in the National Capital Region at this year's Canadian Tulip Festival. The group's debut album En Catimini was a massive success selling more than 200,000 copies and the follow up album Disparu garnered plenty of big hits. In concert, La Chicane is renowned for presenting fast-paced and spirited shows that fill the audience with excitement.
---

Monday, May 12, 2003
7:00 p.m.
Royal City
Royal City
http://www.threegutrecords.com/rc.html
Royal City's quiet acoustic songs are filled with urban imagery. Loose guitars and altering voices gently weave majestic songs of failed relationships. Comforting and disruptive all at once, Guelph's Royal City has crafted a song style that proves to be partly Neil Young, partly Cowboy Junkies and partly The Band, but they are purely Royal City.
8:00 p.m.
Salads
http://www.thesalads.com/
The Salads are taking the country by storm with their insatiable live show, strong beats and penchant for fun. Mixing a wide variety of influences from Dub and Hip Hop to Metal, The Salads are not to be missed!
9:00 p.m.
Sarah Slean
http://www.sarahslean.com
Although only 21 years old, Sarah Slean has been busy cultivating her poignant voice and charismatic stage show. The secret to Sarah's appeal is her ability to let listeners take a small peak into her life. Whether singing about lost love, new love, evil gas companies, or a joyride with J.D. Sallinger, Sarah Slean's lyrics and melodies make her a wonderful new find on the Canadian musical landscape. She is nominated for a Juno Award for Best New Artist.
10:00 p.m.
Rheostatics
http://www.drog.com/rheostatics
Dave Bidini, Tim Vesely, Martin Tielli, and Michael Phillip Wojewoda are the Rheostatics: a group of musicians who have written an opus inspired by the work of The Group of Seven, who have helped bring back the sounds of Stompin' Tom, and who, after all the hype, is still able to awaken the passion of music. Their authentic Canadian sounds can surely awaken this passion in you.
---

Tuesday, May 13, 2003
8 p.m.
Yvan Vollé (Gold Trillium Award Winner)
http://www.yvanvolle.com/
Yvan's atmospheric piano and guitar stylings have garnered comparisons to The Beatles, The Rolling Stones and Pink Floyd. He is a recent three-time nominee at the Franco-Ontarian Song and Music Awards and walked away with the Trille Or for "Best Video".
Presented in co-operation with l'Association des professionnels de la chanson et de la musique (APCM).
9:30 p.m.
Nanette Workman and Breen Leboeuf Mississippi Queen
http://www.nanette.qc.ca
http://www.aplmusique.com/fmd/fmdartists.asp?ArtistName=Breen+Leboeuf
http://www.mississippiheat.net
Though born in New York and raised in Mississippi, Nanette Workman is regarded by many as the first-lady of Quebec's music scene. She has a stunning track record of solo albums and has provided backing vocals for some of rock's greatest stars including the Rolling Stones (Let It Bleed, Tatoo You), John Lennon, Ringo Starr, and George Harrison. She also boasts a long list of appearances in musicals, films and television programs. On this evening, her old friend Breen LeBoeuf will join her celebrating Nanette's Mississippi roots and her deep love of the blues.
---

Wednesday, May 14, 2003
Slo' Tom (Host)
tunevault.com/slotom
The alter ego of former Furnaceface front man Tom Stewart will act as a special guest MC with his unique country crooning.
7:00 p.m.
Fiftymen
www.thefiftymen.com
Ottawa has become a hot bed of Alt-Country and the heroes of this sound are The Fiftymen. Part Johnny Cash part AC/DC, The Fiftymen are like nothing you have ever seen. Riding high on their debut album After Darkfall their success has been a "Long Time Coming".
8:00 p.m.
Skydiggers
http://www.skydiggers.com
The Skydiggers are back with their first release in 5 years, Bittersweet Harmony. These brilliant Canadian icons always seem to amaze audiences with their Power Pop style of music. Today, their new sound is bolder and more refined, but with all the songwriting talent that helped make songs like, "A Penny More," "Slow Burnin Fire" and "I will give you everything" signature Canadian standards!
9:30 p.m.
Kathleen Edwards
http://www.kathleenedwards.com
In January 2003, Rolling Stone magazine declared Wakefield's queen of Alt. Country, Kathleen Edwards, one of ten "new artists who will make your world a better place in 2003". This type of press has followed Edwards' since the release of her album "Failer" in 2002. With her status as the "it" girl placing her at the top of her game, as well as recently touring with Blue Rodeo, and having appeared on Late Night with David Letterman and The Tonight Show with Jay Leno multiple times, she is truly a crowd favourite. We are very excited that she will be headlining the 2003 Canadian Tulip Festival!
---

Thursday, May 15, 2003
8:00 p.m.
The Fables
http://www.thefables.com/
Although a fable is based on myth and mysticism, there are still some fables you can believe in.The Fables are making an impact on audiences everywhere, and seem destined to make history.
Led by former Irish Descendant D'Arcy Broderick, the sounds of Newfoundland's fastest-rising Celtic-rock sensation have earned them multiple nominations and awards. The Fables most recent album St. Johns is rampant with cutting-edge guitars wrapped in the warmth of traditional instruments.


             
9:30 p.m.
The Irish Descendants
http://www.irishdescendants.com/
The godfathers of Newfoundland's traditional music resurgence return to the 2003 Canadian Tulip Festival after a five-year break. They promise to bring back all of the elements that made their past appearances amongst the Festival's most talked about shows. As they take to the stage, Major's Hill Park will be filled with plenty of good cheer and lots of memorable songs in the air.
---

Friday, May 16, 2003 - Tulipmania Concert
7:00 p.m.
John Mann (of Spirit of the West)
John Mann
http://www.johnmann.ca
After spending his 'formative years' as front man for Spirit of the West, John Mann's debut solo album Acoustic Kitty places him at the top of his game in songwriting. His album is complete with lyrically driven songs full of honesty and humour that combine words of personal experience and acoustic sounds. He rewards us with a pared-back style, which supports both the voice and the words.
8:00 p.m.
Remy Shand
http://www.remyshand.com/
Winnipeg, Manitoba native Remy Shand must been feel'in alright! Since the release of The Way I Feel, he has experienced a whirlwind of success. His notable achievements include being nominated for four Juno awards, and four Grammy nominations, all of which he has achieved by his young age of 23! Songs like "The Mind's Eye", "The Colour of Day" and "I met your mercy" recall the sounds of soul legends like Marvin Gaye, Stevie Wonder, and Sly and the Family Stone. Whether you are playing The Way I Feel in the bedroom or the car, Remy Shand's music gives you the magical feeling that you have time traveled to an era when soul music was king. Enjoy the ride, it's sure to be a good one!
9:30 p.m.
Chantal Kreviazuk
http://www.chantalonline.com/
Award-winning artist, Chantal Kreviazuk takes to the 2003 Canadian Tulip Festival stage in support of her third full-length album What If It All Means Something. With her sometimes delicate, sometimes dramatic soprano, Chantal delivers richly arranged piano ballads for which she is celebrated. Her husband Raine Maida, frontman for Our Lady Peace, collaborated on the newest record, her most fully realized work to date. Chantal's uplifting musical perspectives will make for a memorable 2003 Canadian Tulip Festival performance. With new songs like "In this life," and "Weight of the world," and her many hits from Colour Moving and Still, Chantal invites her listeners to experience the world as she hears it.
---

Saturday, May 17, 2003
7:00 p.m.
Graph Nobel
http://www.blackcorners.com/graph.html
Canada's answer to Macy Gray will be a household name by next year. Graph Nobel's soulful vocals are front and centre in powerful songs that are Funk, R&B, Hip-Hop hybrids.
8:00 p.m.
Danny Michel
www.dannymichel.ca
For 3 years the Canadian Tulip Festival has been blessed to have Danny Michel perform. One of Canada's most formidable songwriters Danny's charming and popular live show have prompted critics to anoint him a "national treasure".
9:30 p.m.
Sam Roberts
http://www.samrobertsband.com/
Sam Roberts groove-filled rocker song "Brother Down" made him a star virtually over night in 2002! His debut record The Inhuman Condition has spawned a second chart topping hit "Don't Walk Away Eileen". When you combine his top-notch songwriting with his incredible live show, you cannot help but realize that Sam Roberts is a brilliant artist! Over the past year, he has performed three sold out performances in Ottawa, toured with The Tragically Hip, and on April 6 he will perform at the Juno Awards, where he is nominated for Best New Artist and Best Single. In April, he will debut a new single and May, will release his new album.
---

Sunday, May 18, 2003

1:00 p.m.
Canadian Tulip Music Festival
On the CS CO-OP Main Stage Sunday, May 18 at 1 p.m. the Canadian Tulip Music Festival presents the following choirs: The outstanding Chamber Choir of the Central Children's Choir of Ottawa conducted by Robert Filion and the renowned Mennonite Children's Choir of Winnipeg conducted by Helen Litz.
Carnival Night
7:00 p.m.
Burundi Drummers
This incredible drumming troupe from Africa is truly exciting. Their rhythms and energy will help kick off a very memorable world music night.
8:00 p.m.
Mighty Popo
One of Ottawa's most prized musicians, African-born Popo possesses a soulful voice that compliments his incredibly inventive guitar style. Even on the coldest Ottawa nights The Mighty Popo brings the warmth of the African sun in every note he plays and sings.
9:15 p.m. & 10:15 p.m.
Jane Bunnett
http://www.janebunnett.com/
Canadian saxophonist and flutist Jane Bunnett was exploring the sounds of Cuba long before American Ry Cooder brought the music to the fore with his Buena Vista Social Club project. Since a vacation to Cuba fifteen years ago with husband and trumpeter Larry Cramer, Bunnett has been playing Latin-jazz inspired by her interactions with vibrant Cuban musicians. Her efforts have earned her several Juno nominations and Grammy nominations. Her fiery Latin-jazz music is perfect for the Canadian Tulip Festival's annual celebration of global sounds on Carnival night.
10:00 p.m.
Fireworks with Australian Music
---

Monday, May 19, 2003

Afternoon
1:00 p.m.
Lynn Miles
     

Lynn Miles
http://www.lynnmiles.com
Ottawa's Lynn Miles has taken her career to another level with her stellar album Unravel. According to Jon Pareles of the New York Times, "Lynn Miles makes being forlorn sound like a state of grace." She has adorned the audiences through out Europe and North America, and will again be gracing the stage at the Canadian Tulip Festival in 2003. Lynn Miles is truly a delight, whose songs capture the audience every moment she performs.
2:00 p.m.
Bruce Cockburn
Bruce Cockburn
http://www.cockburnproject.net
One of Canada's most celebrated singer-songwriters, Bruce Cockburn has established an awe-inspiring track record for his recording career and his dedication to social causes. What's often overlooked is his stellar prowess with a guitar, something that will not be missed on this afternoon, as Cockburn's guitar will shine as he performs with a trio. Expect lots of treasured hits and plenty of new songs from Cockburn's new album You've Never Seen Everything set to be released June 3rd.
7:00 p.m.
The Trews
http://www.thetrewsmusic.com/
Antigonish's The Trews are rising up to be one of Canada's great hopes. They can count amongst their fans Big Sugar's Gord Johnston who produced their current 4 song EP and their debut album, which is slated for release in June.
8:00 p.m.
Tom Wilson
http://www.tomwilson.net/
Tulip Favorite Tom Wilson has been pleasing fans since his early days in Junkhouse. With his dynamic on stage presence and terrific songs you would have to be "Out of your head" not to "dig it".
9:30 p.m.
Big Sugar
http://www.bigsugar.ca
Big is certainly the right word to describe Gordie Johnson's wailing guitar sound as he fronts one of Canada's hottest rock bands. The group's last album, Brothers and Sisters Are You Ready?, firmly established Big Sugar amongst the ranks of Canada's rock elite with a massive sound that was in Gordie's words "a mix of Black Uhuru and Black Sabbath." The group also recorded the entire album with French language versions of all of the songs for release in Quebec. It's blues, it's rock, it's reggae, and it's a party in the Park to wrap up the biggest Tulip Festival ever! It's Big.
Back to Index