Even "Modern Rock" Is Not Immune to the One-Hit Wonder Curse
The One-Hit Wonder: An Ongoing Concern Read

Canadian Tulip Festival Concert Series
Ottawa Tulip Festival features The Trews, Trooper, Xavier Rudd, Stephen Fearing, Pilate, Rise Ashen, Oh Susanna, The Dears and lots more! Read

Cisco Systems Bluesfest 2005 - Ottawa
Cisco Systems Bluesfest 2005 Presents Stellar Lineup Read

Billy Corgan: Smashing Pumpkins to reunite?
Billy Corgan bares his soul in a full-page ad in today's Chicago Tribune Read


• Billy Corgan bares his soul in a full-page ad in today's Chicago Tribune •
Billy Corgan: Smashing Pumpkins to reunite?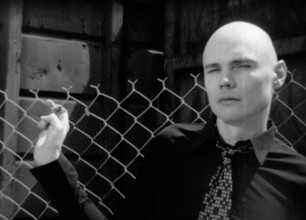 In a full-page ad which appears in the June 21, 2005 edition of the Chicago Tribune, Billy Corgan explains his recent creative journey, announces the release of his new album and suggests that a Smashing Pumpkins reunion is in the works...
"For a year now I have walked around with a secret, a secret I chose to keep. But now I want you to be among the first to know that I have made plans to renew and revive The Smashing Pumpkins. I want my band back, and my songs, and my dreams. In this desire I feel I have come home again."
For complete details see the links text or links below.
Tasty Tidbits...
Even "Modern Rock" Is Not Immune to the One-Hit Wonder Curse
The One-Hit Wonder: An Ongoing Concern... Read More

Canadian Tulip Festival Concert Series
Ottawa Tulip Festival features The Trews, Trooper, Xavier Rudd, Stephen Fearing, Pilate, Rise Ashen, Oh Susanna, The Dears and lots more!... Read More

Cisco Systems Bluesfest 2005 - Ottawa
Cisco Systems Bluesfest 2005 Presents Stellar Lineup... Read More

Canadian Tulip Festival Concert Series
Ottawa Tulip Festival features Tea Party, David Wilcox, Ron Sexsmith, Sarah Harmer and many more!... Read More