Even "Modern Rock" Is Not Immune to the One-Hit Wonder Curse
The One-Hit Wonder: An Ongoing Concern Read

Canadian Tulip Festival Concert Series
Ottawa Tulip Festival features The Trews, Trooper, Xavier Rudd, Stephen Fearing, Pilate, Rise Ashen, Oh Susanna, The Dears and lots more! Read

Cisco Systems Bluesfest 2005 - Ottawa
Cisco Systems Bluesfest 2005 Presents Stellar Lineup Read

Billy Corgan: Smashing Pumpkins to reunite?
Billy Corgan bares his soul in a full-page ad in today's Chicago Tribune Read


• Ottawa Tulip Festival features Tea Party, David Wilcox, Ron Sexsmith, Sarah Harmer and many more! •
Canadian Tulip Festival Concert Series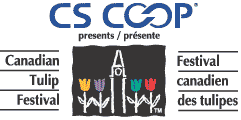 2005 Canadian Tulip Festival Concert Lineup

FRIDAY, MAY 13





The Tea Party – 9:30 p.m.


Since 1993's Splendor Soils, The Tea Party have successfully established themselves as one of Canada's most eclectic, inventive and daring rock acts! Since their debut single "The River," through songs like "Sister Awake," "Heaven Coming Down" and their most recent single "Stargazer" – and from their Juno nominated Seven Circles - the Tea Party have blended exotic sounds with potent rock emotion. Combine their triumphant songs with a legendary live show that has garnered them fans throughout Canada and the world, and you have an incredible way to kick off the 2005 Festival!

Projet Orange – 8:00 p.m.


"Tell all your friends" that Quebec's Projet Orange are coming to the Canadian Tulip Festival! Their latest record Megaphobe embodies soaring falsetto voices, gritty pop sensibility and immaculate harmonies that allow the listener to lose themselves in the big, bold and border-bending sounds that are Projet Orange.


The Amanda Rheaume Band – 7:00 p.m.

Ottawa's Amanda Rheaume is an energetic singer-songwriter with a powerful band that helps pump up her commanding and confident voice.


Greg Pilon & The Bobcat Gray – 6:00 p.m.

Greg Pilon has been gaining fans all over Ottawa with his modern blend of blues and rock. What a way to kick off the 2005 Festival!

---

SATURDAY, MAY 14

David Wilcox – 9:30 p.m.

The Canadian Tulip Festival will be a "riverboat Fantasy" for Canadian blues and rock n' roll fans who will surely be packing the Park to see a rare performance by Canadian blues-rock king David Wilcox. Come on down to Majors Hill Park, watch the legendary Wilcox in the light of Parliament Hill...and "Do the Bearcat."

Derek Miller – 8:00 p.m.

Derek Miller has quickly established himself amongst some of the predominant names in Canadian blues. His guitar stylings have made him a fan favourite across Canada! It is a rare treat to have him return to the Festival to perform on a bill with so many other blues-rock sensations.

Trevor Finlay – 7:00 p.m.

Ottawa's blues gentleman Trevor Finlay is hot on the heels of a new CD and ready to show Ottawa how to get the blues! His furious guitar work has made him a club favourite for years and his stunning live show will surely help put the groove into this soulful night.


J.W. Jones – 6:00 p.m.

The Globe and Mail called this 24-year old Ottawa native "one of this country's top blues guitar stars." When he opened for Colin James at the 2001 Festival, people called him "spectacular!"

---

SUNDAY, MAY 15

Sue Foley – 7:00 p.m.

Ottawa has its fair share of talented musical women, but Sue Foley is the cream of the crop! Her magical blues-rock sounds are a blend of classic 60s and 70s rhythm and blues. Foley's unique style and voice, however, brings a whole new dimension to her music and has helped her to solidify her reputation as one of the country's great rising stars!


Kathy Grant Mahon – 6:00 p.m.

Mahon has been blending sweet-soul music and Gospel passion together for several years. Her incredible voice is faithful to the past with an eye firmly placed on the future of music. This is a rare opportunity to see this inspirational performer do her thing!


Lynn Miles – 5:00 p.m.

Juno award winning Lynn Miles is an exceptional singer-songwriter who needs no introduction in Canadian folk circles. With her new album, Miles once again embraces us with her own unmatched lyrics and beautifully somber voice. Welcome back Lynn, we are all the better for her return!

Roxanne Potvin – 4:00 p.m.


A bright shinning star on Ottawa's musical horizon, Roxanne Potvin's singular style blends together classic blues, jazz and soul in an unforgettable creation. If you have yet to see this performer, do not miss her as she kicks off this night of exceptional female music!

---

MONDAY, MAY 16





The Joel Plaskett Emergency – 9:30 p.m.

Former Thrush Hermit and proud Nova Scotian Joel Plaskett has spent the last 4 years building up a steady fan base on the strength of an energetic and authentic live performance that has moved its way across Canada numerous times since its inception. With his latest album La De Da, Plaskett and his Emergency once again follows his penchant for 70s pop-rock revival to great affect.


Lowest of the Low – 8:00 p.m.

Legendary Canadian rock band Lowest of the Low are back! Their latest album Sorrid Fiction masterfully combines pure-rock exuberance with pure-pop passion. Whether you are a new fan, or you first heard them on their landmark Shakespeare My Butt, this is a show that is not to be missed.

The Golden Dogs – 7:00 p.m.

Toronto's The Golden Dogs have spent the better part of the last year pumping out a sensational live show built on the foundation of their incredible debut Everything in 3 parts. Their live show at the Canadian Tulip Festival will leave music fans talking and rocking for a long time to come.


The Double Pumpers – 6:15 p.m.

Ottawa's garage kings The Double Pumpers have quickly become one of the capital's hottest live acts. Their sound is big, brash and bold, combining equal parts Black Sabbath and Blue Cheer. The Double Pumpers loud and proud sound will force you to sit up and take notice.

---

TUESDAY, MAY 17





The Sadies – 9:45 p.m.


Gritty, eclectic, strange, and artful. The Sadies combine 60s country rock, psychadelia, surf, punk and bluegrass to drive home the dynamic sounds of their latest offering: Favourite Colours. Although The Sadies may sound like a lot of things, no one sounds quite like the Sadies. Not to mention their live show...they have never had a bad one!

The Fiftymen – 8:15 p.m.

When the Fiftymen formed in an Ottawa basement bar a few years back, few, if any, thought they would become the cornerstone of Ottawa's emerging alt-country sound. In 2003, they kicked off a wonderful night with Kathleen Edwards. In 2004, they blew the barn doors off when they played with The Reverend Horton Heat. And in 2005, they again get to show why they are a Tulip Festival favourite.


The Good Brothers – 7:15 p.m.

The legendary Good Brothers have been fusing unique harmonies and enough on-stage energy to burn down a cornfield for over 30 years. Over that time they have won eight straight Juno Awards, headlined at the NAC and released a Best of collection. These legendary gentlemen of Canadian country music are making a much-anticipated return to the capital to show us how country music is really done.


Greenfield Main – 6:15 p.m.

Ottawa's Greenfield Main is a bold ode to the twangy country of the 60s and 70s. With two critically celebrated albums to their name, Greenfield Main (named after a street corner in Ottawa) are showing that Ottawa's country sounds run plenty deep.

Special Guest MC: Slo Tom between sets

Former Furnaceface frontman Tom Stewart's alter ego will MC this night of alt-country mayhem. His songs of whiskey and murder sound all the sweeter from within the Tulips.

---

WEDNESDAY, MAY 18



Jimmy George – 9:45 p.m.

If you spent more than 5 minutes in an Ottawa bar during the 1990s, odds are you spent it dancing, drinking and enjoying Ottawa's Jimmy George's chaotic-Celtic kitchen party! During those years no one kept the capital groovin' quite like Jimmy George. The Canadian Tulip Festival is happy to bring them back and happy to invite you to come on down and dance up a storm to Jimmy George!


Glengarry Bhoys – 8:15 p.m.

The Glengarry Bhoys began combining the traditional elements of Celtic music with contemporary sensibilities some six years and five albums ago. Thrilling audiences internationally and selling in excess of 85,000 copies of their records independently, they have established themselves through a devoted work-ethic of touring and recording.

Celtae – 7:15 p.m.

For the past few years Ottawa's bar scene has been ignited by the provocative and infectious sounds of local Celtic-rockers Celtae. Their live show has the pubs-a-jumpin' and the dance floor shakin', so grab a drink and jig the night away under the lights of Major's Hill Park!


Sons of Scotland – 6:30 p.m.

The Sons of Scotland pipeband will kick off the 2005 Celtic night with the flare and audacity that only the Sons of Scotland can do. Come early...stay late!

---

THURSDAY, MAY 19, 7:30 PM





Tribute to the 2005 Trille Or Awards


For the third year, the Gala for the "2005 Trille Or Awards" was held in Ottawa in recognition of artistic excellence within the Franco-Ontarian music industry. On May 19, the Canadian Tulip Festival presents an energetic and diverse lineup of entertainment by the recipients of these prestigious "Trille Or" awards.

The opening act will bring to the stage Stéfany Pagé and Camille Deléan. These two young interpreters are certain to impress you with the quality and intensity of their voices. Stéfany Pagé is a native of Rockland, Ontario. She earned the Press Award and the Réseau Ontario Award at the Ontario Pop Contest in 2004. Camille Deléan, a native of Whitby, Ontario, is 13 years old and has already charted a rather impressive musical course. Two artists yours to discover!

Stéfany Pagé

Camille Deléan


Artists of the 2005 Trille Or Awards

Marcel Aymar received 4 awards: "excellence in songwriting and composing," "excellence in interpretation," "best album," and "best album director." Founding member of the group CANO, Marcel Aymar is a songwriter/composer, producer, director and comedian. With his new CD "Aymar," he travels all over Canada and Europe carrying with him his unique style and songs.
Tricia Foster received the "Best New Artist of the Year" award. Tricia Foster's "Urban Folk" musical style, her charisma and energy, and her songs' witty social and humanitarian content will have you sitting on the edge of your seats.


Marcel Aymar

Tricia Foster

The group Swing received 2 awards for "Best Group" and "Best Live Performance." At the Awards Gala in 2001, Swing received 4 Trille Or Awards. Come and dance and tap your feet to their sounds: renditions of traditional tunes with a techno twist that will bring the house down.
"L'écho d'un peuple" received the award for best musical event. It's a spectacular 2-hour show that deploys a cast of more than 1,000 people and costumes, 200 comedians and reflects on 4 centuries of French history in North America and Ontario.



Swing

L'écho d'un peuple


For the May 19 show, 4 singers will be on stage with their costumes performing excerpts of this major event.

---

FRIDAY, MAY 20





Shawn Desman – 10:30 p.m.


After 3 years out of the spotlight, Shawn Desman returns to his rightful place within it! This enigmatic performer has struck gold with everything he touches, and will no doubt do it again with his newest album slated for release in early May. Be it his extension into Latin music, hip hop or dance, Shawn Desman has proven himself to be an iconic figure in Canadian pop music. With the incredibly catchy single "Let's Go" in heavy rotation on Ottawa radio and on Much Music, this multi-faceted entertainer appears to be back and ready to kick off his return in style at the Tulip Festival.

Ray Robinson – 9:15 p.m.

For over a decade Ray Robinson has honed his craft as an ever-ready R & B superstar in the making. A favourite on MuchMusic and MuchVibe, his debut album What it is confirms that Robinson is a talented urban artist who might very well "Be the One" to change the face of Canadian hip hop.

Liam Titcomb – 8:15 p.m.

Liam Titcomb can list many of Canada's leading songwriters as friends and contributors. From Ottawa's own Kathleen Edwards to Tulip fave Tom Wilson, Titcomb's self titled debut has them all singing with him and singing his praises. With the lush melodies and expressive lyrics of "Sad Eyes" and "Counting Headlights," it is no wonder this young artist is quickly establishing himself as the future of pop music.


Eric Eggleston – 7:15 p.m.

For the past 5 years, Eric Eggleston has been a favourite on the Ottawa club scene. His latest effort, This Modern Life, sees him further establishing his own unique pop-rock blend that will make this a great night of pop music.


Alexina Stewart – 6:30 p.m.

Inspired by Destiny's Child, Mary J. Blige and Aalyah, Quebec's Alexina Stewart has made herself a rising Canadian star. Her latest release features the high-end production of well-known Montrealer D.J. Blast.

---

SATURDAY, MAY 21





Sarah Harmer – 9:30 p.m.

Every few years a Festival has a show that is remembered by everyone who was there. In 2002, one such show was Sarah Harmer. Silhouetted by parliament, basking in a warm May night under a blanket of stars, her fans took in an incredible performance. Hot on the heels of her latest release, All of our names, and the 2005 Juno Award for "Adult Alternative Album of the Year," the Kingston native returns to the Festival to grace us with her gorgeous voice and mesmerizing lyrics.


Jeremy Fisher – 8:00 p.m.

Fisher's Let it Shine has been garnering critical praise since it was released in 2004. Whether singing about "High School," or "Lemon Meringue Pie," Fisher's voice - reflective of Bob Dylan and Tom Petty - takes us through the emotional highs and lows of young adulthood, all the while with a smile firmly planted on his face.


Nathan Wiley and the Big Time Spenders – 7:00 p.m.

Prince Edward Island's Nathan Wiley has spent three years reluctantly touring in support of both his critically acclaimed debut "Bottom Dollar" and the equally inspiring follow-up "High Low." His unique songwriting style is brought to life by retro-tinged guitar stylings that add layers of detail to Wiley's extensive repertoire.

Ana Miura – 6:00 p.m.

Recently voted Ottawa's best singer/songwriter, Ana Miura's voice is reminiscent of Natalie Merchant, Kim Barlow and Anne McCue. She has a "confident voice" whose song-writing works because of the silences it leaves for us for reflection. Her rich melodies will surely win over the Tulip Festival audience.

---

SUNDAY, MAY 22





Alpha Yaya Diallo – 9:30 p.m.

Guinea, West African guitarist Alpha Yaya Diallo is one of the most highly-regarded musicians in the world music scene. His exceptional live show is built around his melodic lines, compelling grooves and stunning guitar work. On his latest release, Djama, this Juno winning artist perfects the traditional rythmic patterns and melodic guitar that has made him an iconic figure in the world music community.


The Mighty Popo – 8:00 p.m.

Ottawa's own Mighty Popo is a hugely popular performer whose guitar work is second to none! Popo blends traditional African sounds with vibrant modern instrumentation. His sound is a celebration of his native Africa and is a celebration we should all be a part of.

Pavlo – 7:00 p.m.

Pavlo's music combines influences of flamingo, Latin, Classical, and Mediterranean guitar mixed with the Greek Bouzouki. His engaging and flamboyant live show - built on fun, entertaining and interacting - have made him a popular favourite across Canada.

D'Gary – 6:00 p.m.

From the Bara Tribe of Madagascar comes "the monster guitarist from hell!" His incredibly unique 'gofo' style of guitar playing makes guitarists question their ability and allows the rest of us to enjoy the majestic beauty of this remarkable artist.


Special Guest DJ: Rise Ashen performing between sets

Eric Vani (AKA Rise Ashen) can confidently blend the most diverse world sounds into a constant vibe of rhythm. Vani's performance between sets at the Canadian Tulip Festival comes of a recent performance at the Juno celebrations in Winnipeg, Manitoba.

---

MONDAY, MAY 23 (afternoon)





Ron Sexsmith – 2:00 p.m.


"Whatever it takes" you should not miss Canada's quintessential singer/songwriter Ron Sexsmith! For over 15 years Sexsmith has built a solid reputation with songs that seem to be partially inspired by folk legends like Gordon Lightfoot, and partially inspired by pop legends like The Beatles. His latest album - Retriever - has been declared his best album to date. Ron Sexsmith is a regular JUNO Award nominee in the songwriting category and recipient of the 2005 "Songwriter of the Year" Juno Award. An afternoon in the Tulips with Ron Sexsmith...what could be better?

Andy Stochansky – 1:00 p.m.

Toronto's Andy Stochansky's latest release 100 Songs, produced by The Goo Goo Dolls' John Rzeznik, powerfully combines Stochansky's falsetto tones and introspective lyrics with a rock sensibility. A combination that makes Stochansky, who opened the 2003 Festival, a force to be reckoned with in Canadian songwriting circles.

Matthew Barber – 12:00 p.m.

Barber's 2004 release "The Story of your Life" is a lyrical-pop gem. With songs like "Little Love" and "Tilt-a-Whirl," Barber's songwriting masterfully blends pop and sentimental lyrics. With a new album on the horizon, Barber's show will be the perfect way to kick off an afternoon in Major's Hill Park.

---

MONDAY, MAY 23 (evening)


Hawksley Workman and The Wolves – 8:30 p.m.

Perhaps the most memorable night of the 2004 Festival was the performance of eclectic rock minstrel Hawksley Workman. His inspirational and emotional performance made him an enigmatic figure in Tulip concert history. With hits like "Smoke Baby," "We will still need a song" and "Anger as Beauty" Workman's 2003 album Lover/Fighter has continued to be a favourite on rock radio. Given the excitement and power he brought to the park last year, it was only fitting that he close out this year's festivities!

Boy – 7:00 p.m.

Whitehorse, Yukon's Stephen Kozmeniuk has spent most of 2005 charting the success of his sophomore album Every page you turn. The album, which crafts pure rock power with subtle pop nuances, has been helped along by the rock radio rotation of "Same old song" and "Up in this town."

The Hi Lo Trons – 6:00 p.m.

Ottawa's Hi Lo Trons are a hometown gem! The masterful sounds of Science Fiction Music are built on a synthetic wall of pop that is reflective of everything from The Cars to O.M.D. The Hi Lo Trons are a staple for local music fans and if your diet has yet to sample their pop genius, then get out early and treat yourself to a remarkable evening of music.
Tasty Tidbits...
Even "Modern Rock" Is Not Immune to the One-Hit Wonder Curse
The One-Hit Wonder: An Ongoing Concern... Read More

Canadian Tulip Festival Concert Series
Ottawa Tulip Festival features The Trews, Trooper, Xavier Rudd, Stephen Fearing, Pilate, Rise Ashen, Oh Susanna, The Dears and lots more!... Read More

Cisco Systems Bluesfest 2005 - Ottawa
Cisco Systems Bluesfest 2005 Presents Stellar Lineup... Read More

Billy Corgan: Smashing Pumpkins to reunite?
Billy Corgan bares his soul in a full-page ad in today's Chicago Tribune... Read More